26 September 2019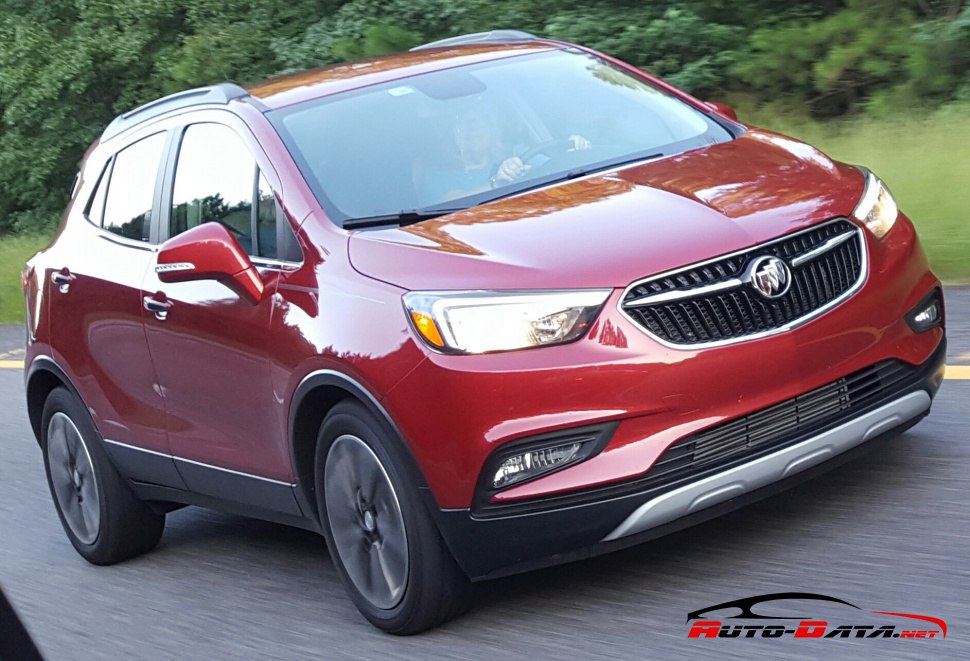 In 2012 General Motors debuted a fresh addition to their portfolio – Buick Encore. The vehicle is a subcompact crossover with 2013 stated as its model year. Encore continues Buick's traditions in both technical and design elements, lining up directly amongst its siblings – Rendezvous, Rainier and Enclave. It comes in two variants – as a front-wheel drive (FWD) and an all-wheel drive (AWD).
What's interesting and quite important to mention is that the Encore is, in fact, the North American version of the European Opel Mokka.
So far, Buick's model has had 2 generations. The first one has dates from 2012 and is still active. The second one is expected to debut by the end of 2019 or the beginning of 2020.
The first gen made its official premiere in 2012, during Detroit's North American International Auto Show. It came equipped with a powerful 1.4 L (140 hp @ 4900 rpm) 4-cylinder MFI VVT turbo gasoline powerplant, coupled with a 6-speed automatic gearbox.
For the prospect buyers, the SUV offered four trim levels for configurations – Base, Convenience, Leather and Premium.
In 2016, Buick expanded the Encore production line by adding a Sport Touring model. The new addition sports unique features – stunning midnight silver colored 18-in alloys, remote starts, sporty rear spoiler, fog lamps and skin-toned door handles. Under the bonnet, a sturdy inline 4-cylinder Ecotec VVT engine generates power of 153 hp @ 5600 rpm.
In 2017, Encore's first gen received a facelift. It features 4 modifications which are still in production to this very day. The upgrade gave the model's exterior a brand-new front and LED rear lights, revised bumpers' design. Inside the cabin, Encore sports a new dashboard and gauges' cluster, modern infotainment system and center stack. The engine line consists of a 1.4 L with either 140 hp or 155 hp. The transmission type used is an automatic one.
Encore's wheelbase is 2,555 mm (100.6 in). The length, width and height of the SUV are: 4,277 mm (168.5 in), 1,775 mm (69.9 in) and 1,656 mm (64.8 in). The kerb weight varies in accordance with the drive wheel system implemented.
A prelude to the second generation of Encore officially debuted in 2019, during the prestigious Shanghai Auto Show. It would again be a subcompact crossover SUV, featuring front-engine and front-wheel-drive or an intelligent 4x4 system. Two engine options will be available to choose from during the configuration process – a 1.0 L and a 1.3 L turbo petrol. The transmissions implemented are the same as those used in the previous generation: 5-speed and 6-speed manual, as well as a 6-speed GM 6T40 automatic.
In terms of sizes, the second gen Encore is expected to sports bigger numbers in comparison to the previous one. According to the official technical data, announced by the manufacturer, Encore II 2020 will have a wheelbase of 2,570 mm (101.2 in), length of 4,295 mm (169.1 in), 1,798 mm (70.8 in) of width and a height of 1,616 mm (63.6 in).