28 March 2019
Seat presented their latest concept vehicle - Minimo. It is fully-electric tiny quadricycle challenging Renault Twizy's capabilities.
Incredible design decisions
The new Seat Minimo successfully combines motorcycle features with SUV's advantages. On the one hand, the needed parking spot and the single headlight make the concept resembles a motorbike. On the other hand, Minimo offers SUV-like driving position due to its impressive 17-inch alloys.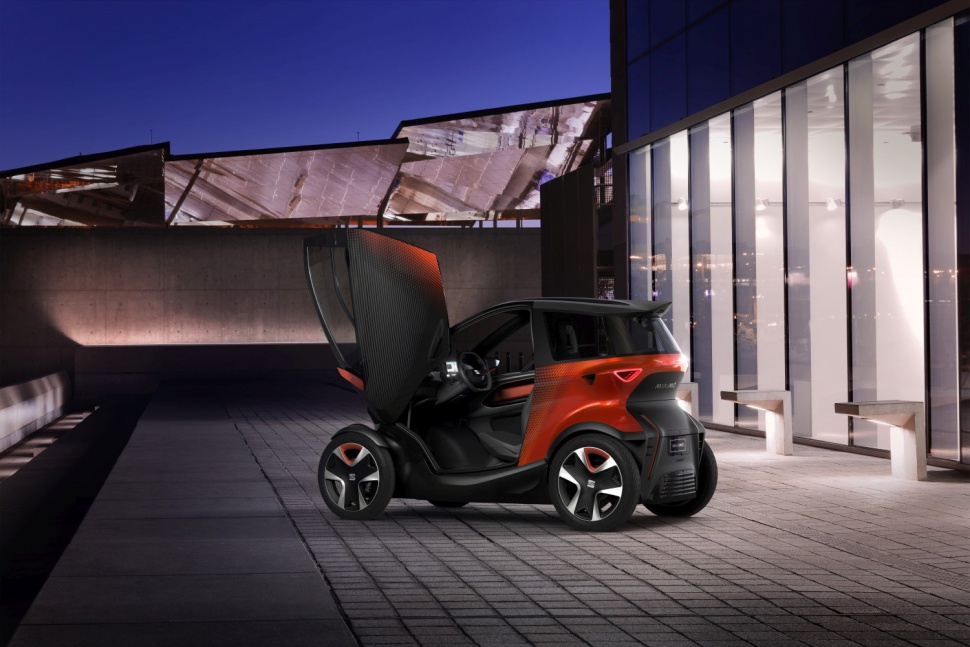 © Seat
Very thoughtful decision are the side doors. The doors' vertical opening not only underlines the vehicle's futuristic spirit, but also allows driver and passenger to get out of the car in tight spaces. The tiny Minimo offers unique 360-degree driver's visibility.
Unique powertrain
Being an all-electric vehicle, Minimo is equipped with an integrated battery swap system, enabling fully charge in just a few minutes and providing a range of over 100 kilometers.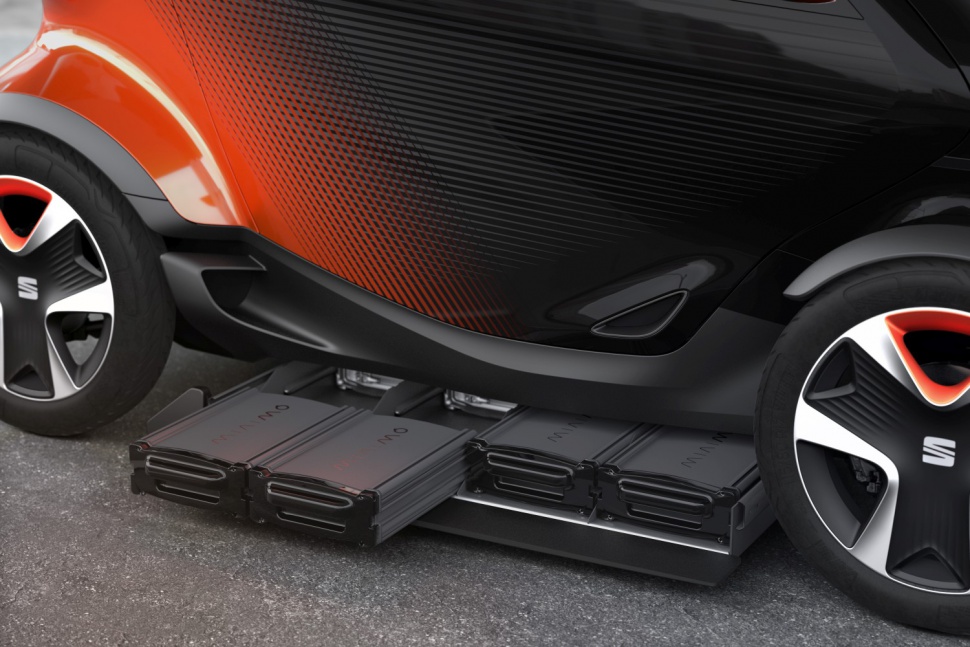 © Seat
Technology and connectivity
The small vehicle claims to be a hyper-connected car with its 5G technology based on the Digital Access Key and wireless Android Auto inside. As an addition to Google Assistant, the infotainment system, navigation and communication apps are all enhanced with voice commands so the driver can keep eyes on the road all the time. All applications are integrated into a central display mounted on the steering wheel.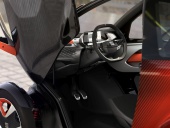 The ultra-modern Minimo offers level 4 autonomous technology. With its tiny measurements, smart battery system and unique 5G connectivity, Seat's concept is the perfect urban micromobility solution.
Minimo will be displayed at the Geneva auto show next week along with its rivals from the same segment like Citroen AMI ONE and Honda Tomo.
The exact date of production is still not announced.
Author: Danny Stoyanova