24 August 2018
Automotive industry is famous for its fast-paced development, causing some major ups and downs in the segment - some companies seize the production while others blossom and expand their vehicle's range.
Borgward is a pure example of that. Founded back in 1919 in Germany, by Carl.F.W.Borgward, the company had brilliant projects that managed to capture customers' attention since day one. The company's first vehicle came out in 1924. The Blitzkarren, as it was called, was a simple van with 3-wheels that had a 2.2 hp, air- cooled 1-cylinder engine under the hood. Although now it may look like a ridiculously designed car, it became a huge thing for its time.
The next pivotal moment in Borgward's manufacturing history is Hansa 1500 model. Produced in the period between 1949 and 1952, its gentle designer features, combined with the 1.5-litre 4-cylinder engine and a 4-speed manual gearbox helped raise attention and draw customers.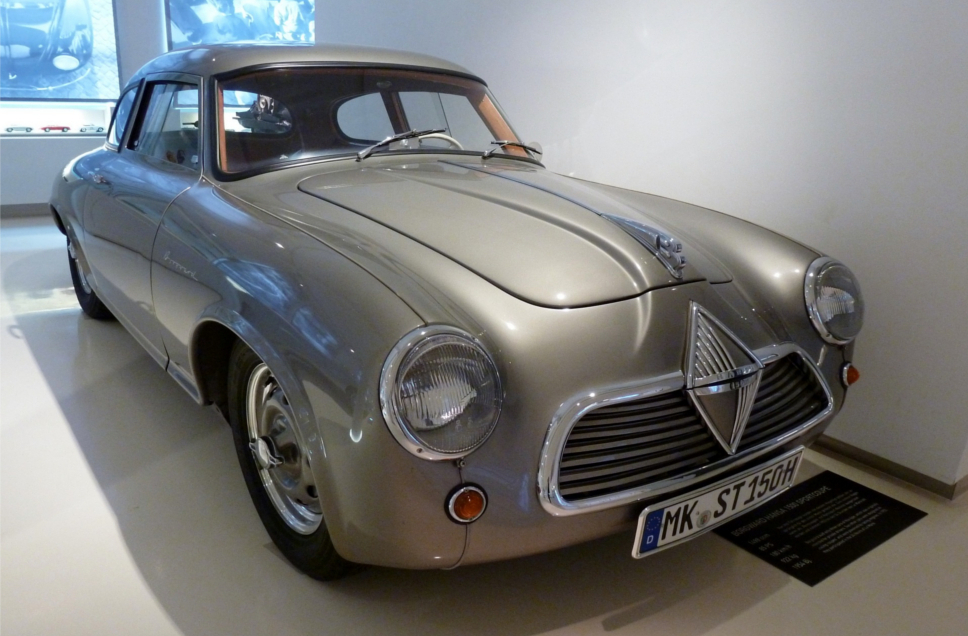 But the car Borgward became and will remain forever famous for was the iconic Isabella. The magnificent beauty was in production from 1954 until 1961. While it might not look as a long enough period for a vehicle to prove itself in the car market, Borgward Isabella quickly became famous. Under the hood engineers placed a 1.5-litre 4-cylinder (60 hp) engine, paired with 4-speed manual gearbox. Isabella's top speed is 130 km/h.
The first pneumatic suspension in Borgward's vehicle line came out with the P100 model. Its production began in 1960, just a year before the collaps of the company in 1961. P100 had a 2.3-litre 6-cylnder engine under the bonnet, paired with a 4-speed manual gearbox (4-speed Hansamatic gearbox as an option). It could have been a successful model if it wasn't the company's end.
In 1961 Borgward officially seized production. Till this very day, there are still way too many speculations and theories about the real reason of Borgward's fall. But they were never truly proved.
Untill 2008, Borgward's name was just a part of a long forgotten time in the automotive history. In May 2008, Carl F.W.Borgward's grandson brought it back to life - founding Borgward Group AG with the intention to make another try in car manufacturing.
During the 2015 IAA, Borgward displayed their brand new and ultra-modern BX7 SUV. A year later, in 2016, the vehicle was already on sale. Under the bonnet engineers have inserted a 2.0-litre (224 hp) engine. The top speed is 206 km/h. It's 4x4 with 5/7 seats. The gearbox is an automatic 6-speed. In 2017, the manufacturer released BX7 TS Limited edition, wich has the same technical parameters as its predecessor.
Another jewel in Borgward's crown is the BX5 model. Also released in 2017, the SUV's power is hidden in the 1.8-litre (190 hp) engine. Paired with a 6-speed automatic transmission, the AWD SUV is spacious, reliable and fun to drive.
During the 2017 IAA, the freshly revived Borgward Group AG made a surprising released a modern concept of the iconic Isabella with the promise - soon to put it into production.
Author: Diyana Ilieva