01 April 2019
Peugeot Sport has revealed a high-performance 508 Sport Engineered concept-version of the 508 Hybrid.The company, famed for its sports model design, was given the task of developing this new model line.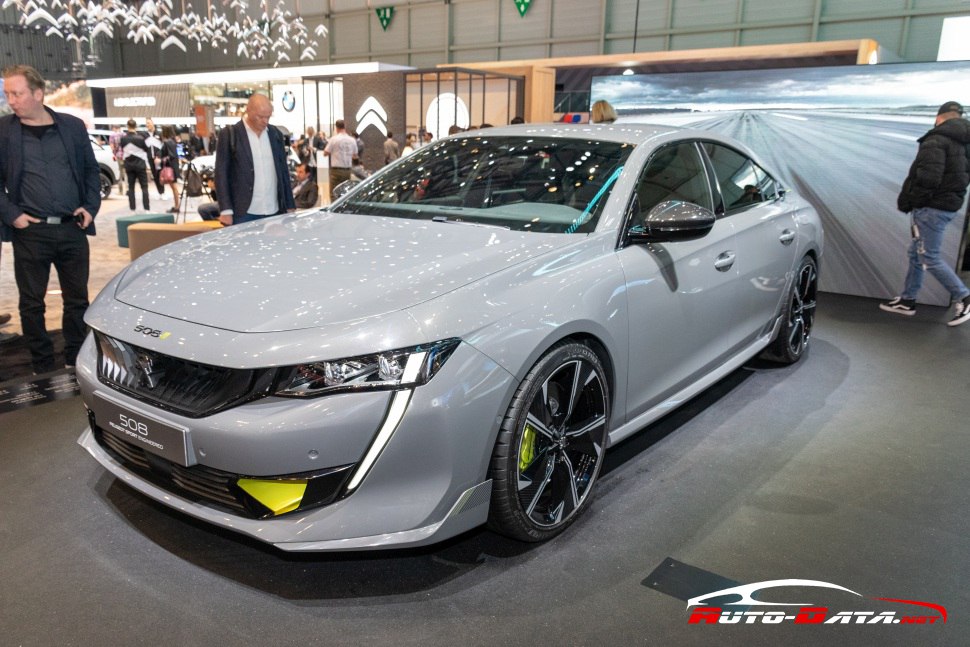 Exterior
Peugeot's specialists succeeded to provide a racecar look to Peugeot 508 Sport Engineered, implementing some attractive elements to the car's profile:
redesigned bumpers incorporating 3D-printed elements
a rear diffuserwinglets on the quarter panels
carbon-fibre side mirrors
special 'Selenium Grey' paint
an anodised finish for the lion badge first seen on the e-Legend concept
Interior
Inside the cockpit, the driver can feel the racing spirit. The whole interior is finished with high-quality materials, traditionally used in sportcars:
leather and Alcantara trimmed seats
Kryptonite green and Onyx Black top-stitching
extended Alcantara trim on the steering wheel and gear selector
carbon fiber inserts new "comfort fit" seats
Powertrain and performance
The French company claims the electrified concept can dash from 0-100km/h in just 4.3 seconds, on its way to a electronically limited top speed of 250km/h. 508 Sport Engineered uses the same 200-horsepower, 1.6-liter, PureTech 200 engine as the flagship 508 Hybrid. It drives the front wheels with the additional help of a 110-horsepower electric motor. Another, stronger, 200-horsepower electric engine powers the rear wheels in order provide performance numbers not usually associated with Peugeots. Electric power is drawn from an 11.8kWh battery pack, producing zero-emissions and driving range of up to 50km on the WLTP test cycle.
The new concept 508 Sport Engineered is a step forward in Peugeot's attitude #UNBORING the future. The next move is already planned. The company has confirmed it will introduce its first all-electric model later this year, likely to be a variant of the new-generation 208 light hatch.
Author: Danny Stoyanova