25 May 2017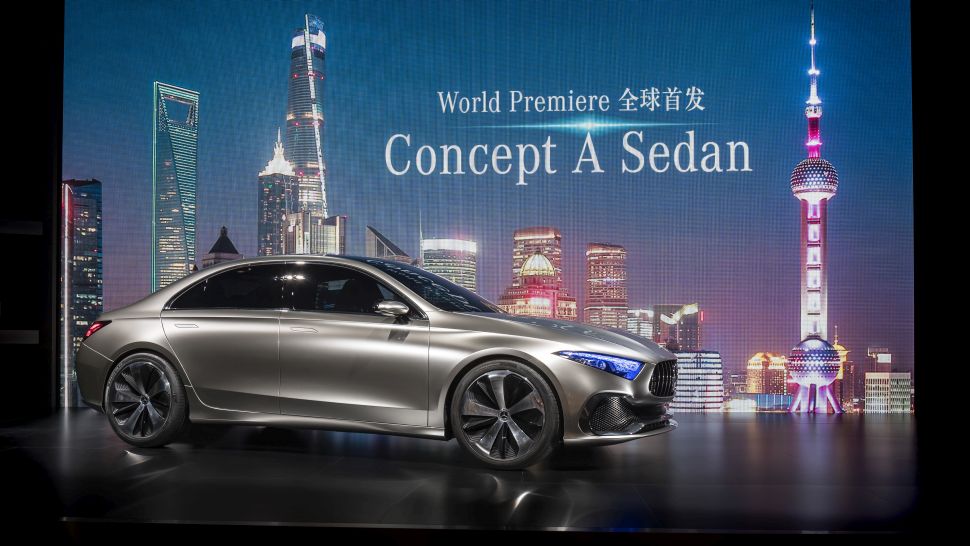 Auto Shanghai is one of the most important events in the automobile industry. It opens widely the gates towards one of world's top 3 car markets – China. With population of more than 1.387 billion people and one of the most stable economics in the world it's no wonder that majority of car producers are giving their best to find their place there. And just like everyone else, from Mercedes-Benz are trying to strengthen their leading positions on the Chinese market. So during this year's Auto Shanghai show, from the company presented their upgraded S-class, one concept and few upgraded models.
Following the steps of the competition, 2017 Shanghai show demonstrates company's desire to transform feature cars into a fully autonomous vehicles. And this is possible thanks to Benz's Intelligent Drive Package. Daimler AG has made one very important decision ahead of the show – by changing the name of S550 model with S560.
One upcoming model (an upgrade), 2018 S-Class sedan, made its first debut in front of Chinese audience. What's notable at first glance are fascia changes – revised front grille, newly designed rear bumper and brand-new tail lights. Peeking inside the car one could not but notice incredibly well-looking interior. The vast space inside is wisely optimized to give driver and passengers unique comfort experience. Modern smart technologies are being integrated into driver's dashboard. Intricate details could be noticed on the fine upholstery. Designers decided to imply a sense of masculinity by adding three spokes to the steering wheel. There is an option for S560 (previously called S550) future owners to add the finest Nappa leather upholstery and 19-inch alloys.
Along with all body changes, Mercedes-Benz introduced some new technical updates. S450 and S450 4MATIC models will come equipped with 3.0-liter V6 twin-turbo, while the S560 and S560 4MATIC vehicles are getting 4.0-liter V8 twin-turbo engines. To make the things even better, automatic 9-speed G-tronic transmissions were added to each of the car, plus the two 4MATIC models are all-wheel-drive.
S-Class AMG series also debuted new features. S63 model came to Shanghai with 4.0-liter V8 twin-turbo engine and an AMG Speedshift MCT 9-speed transmission, while S65 - with 6.0-liter V12 twin-turbo engine and an AMG Speedshift 7G-tronic transmission. As for the interior, both cars are available with a 3-spoke steering wheel.
Mercedes-Maybach also surprised the crowd by presenting two sedans – S650 and S680. The first one comes with a 6.0-liter V12 engine and 7-speed G-tronic transmission under the hood. The second one, S680, is actually S660 with its name changed exclusively for the Chinese market. Beside that, everything under the hood remains the same – including S660 V12 twin-turbo engine stays the same. As for the interior – there are some slight changes in the infotainment systems and upholstery design.
Crucial for the Chinese market was the premiere of Mercedes-Benz GLA 260 4MATIC Sport vehicle. It is a compact SUV that comes with a 2.0-liter engine and a 7-speed DCT. It's able to reach a top speed of 230 km/h.
Mercedes also proudly presented their A Sedan concept. Created solely for China, A Sedan will go into production by the end of 2017. From Mercedes decided to keep important technical details secret by simply stating that A Sedan will incorporate smart devices and fresh design.
Source: Daimler AG