20 February 2020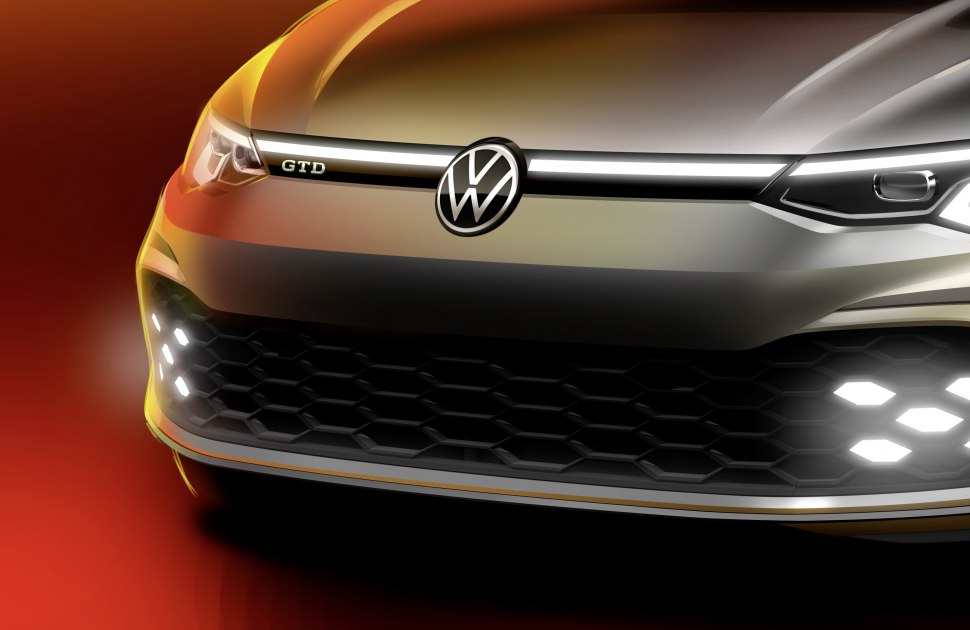 © Volkswagen
This year's automotive show in Geneva will become a debut spot for the upcoming new generation of the famous Volkswagen Golf. Called GTD, the future model is yet to reveal its face and technical specifications.
According to the official source, the car will bring up some fresh design features, as well as a few important technical improvements. Based on the sketches, officially released from Volkswagen, the new generation will sport an impressive front fascia with a prominent honeycomb front grille, lowered bumpers and updated front air vents design.
A unique feature of the GTD will be the specially created daylights, shaped as a chequered flag. Fully fused in the grille, they create an illusion of dancing flickers. Also, right under the front bonnet, Volkswagen has put a wide stripe of light, which can be considered as a connection between the headlights.
In terms of the engine line, Volkswagen still hasn't announced it yet. But there's one thing sure and that's the VW GTD will come equipped with perhaps the most powerful and more ecological engine unit, the carmaker has ever put in a car.