01 April 2019
Peugeot's new supermini was unveiled. The redesigned 208 is ready to battle with its rivals in the segment - Renault Clio, Ford Fiesta, Vauxhaul Corsa and Volswagen Polo.
Exterior and Design
The compact car debuted in vibrant yellow livery. Built on the latest Peugeot's Common Modular Platform(CMP) the architecture implements style, elegance and practicality. Thanks to to CMP the new 208 is lighter and with enhanced aerodynamics. Its exterior gets a variety of changes, providing the vehicle with a more athletic view. The compact vehicle gets distinctive "three-claw" LED daylights at the front. Front grill is newly designed and gets stylish chrome finish. Just above the brand's lion logo is the new 208 badging. Wheel arch extensions provide the new 208 with sporty spirit. The rear, however, bears a striking resemblance to the to the 205 model.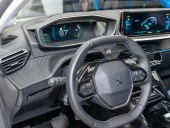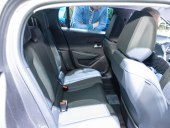 Interior
The cockpit of the French supermini is redesigned and ultra-modern. The technologies inside shows some unusual and practical decisions. A row of shortcut buttons command the central 10-inch display. A brave decision is the elimination of the home screen button – now replaced by a "three-finger's tap", that gives the driver a faster access to the main page. Just behind the steering wheel another TFT display with an I-copic 3D system is being placed. The new system allows easy access to all functions via cluster of buttons, integrated into the steering wheel buttons. Other clever decision is the closed smartphone place, which represents both wireless charging spot and phone stand in one. Actually every storage area in 208 is smartly designed to provide convenience and comfort for all the occupants. While the front seats undergo a makeover that adds another layer of comfort, the space at the rear has significantly shrank. For a vehicle with such compact size, the new Peugeot 208 2019 offers quite a spacious luggage compartment. The new 208 has a cabin equipped with high quality materials.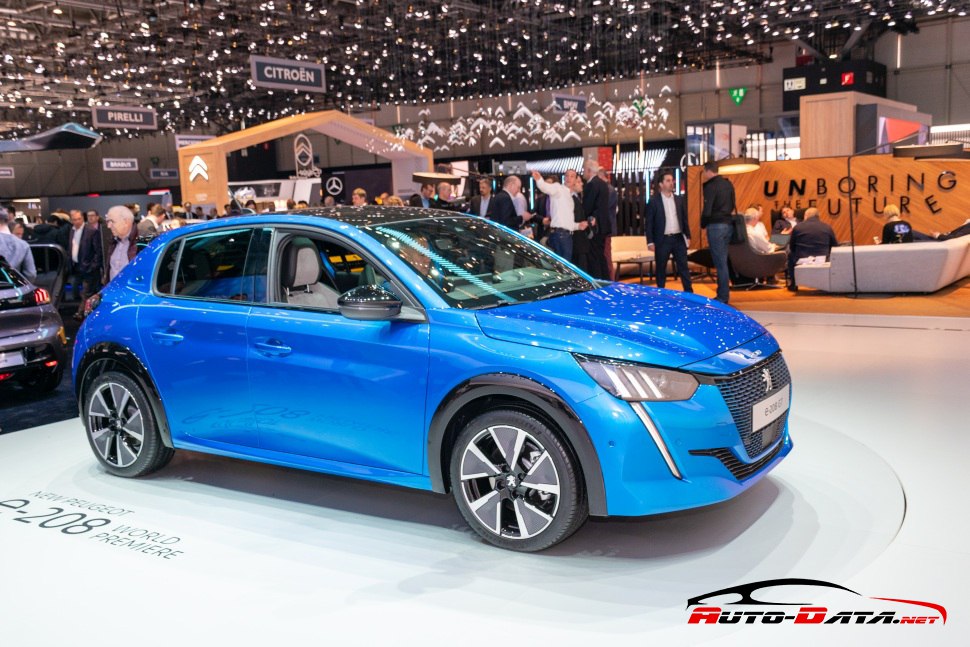 Powertrain
Peugeot 208 2019 comes with 3 petrol and one diesel engines to choose from. The petrol engines are all 1.2-litre, three-cylinder turbos with power varying from 74 to 128bhp. The solitary diesel is a 1.5-litre four-pot with 99bhp. Peugeot hasn't announced performance specs for them yet. Interestingly, though, the 99 and 128bhp petrols can be equipped with an eight-speed automatic gear box - something unheard of in the mainstream supermini segment. All are front-wheel drive. Along with the combustion engine versions, an all-electric 208 (handily named e-208) will be available. It uses the e-CMP version for PSA's car platform, that will be the basis of the electric Vauxhall Corsa, too.
This new supermini has been built from the ground up: new platform, new look, new interior. Peugeot plans to start the sales of the new 208 by September 2019.
Author: Danny Stoyanova