24 August 2018
Dubai and the region around it has a reputation of one being center of luxury cars' lovers. With the approach of one of the most significant automotive events in the Middle East, it is no wonder that it will become an epicentre of hardcore car fans and petrolheads.
For 5 straight days in November, locals and tourists from around the globe will have the chance to witness and experience from firsthand the spectacular 2017 Dubai International Motor Show, which will be held at the Dubai World Trade Center (DWTC). The famous "Boulevard of Dreams" will once again attract the immense crowd by displaying some of the most exotic and ultra expensive supercars in the world.
Trixie LohMirmand, Senior Vice President, Exhibitions & Events Management, DWTC, said that "The region has long been synonymous with luxury and supercars, and the Dubai International Motor Show is the only destination for serious car buyers and general car enthusiasts to see all the latest models and concepts that will be making noise and turning heads on roads around the world in the future". Asked to hint just a bit of what visitors to expect from an event like "Boulevard of Dreams", Mrs LohMirmand replied that "Boulevard of Dreams allows brands to engage more easily with both loyal clients and potential new customers; it also represents a great opportunity for young car enthusiasts who usually only witness these magnificent supercars driving past them at speed."
But how and why so many luxurious vehicles have gathered in one place? The MENA region is famous for its ultra rich inhabitants. With their growing numbers (48 percent growth from 2006 to 2016, according to Knight Frank's report) it is no wonder that their demands are also rapidly increasing. According to the same report, Dubai has managed to attract about 2,000 new high net-worth individuals in 2015 – an event that definitely helped the supercars' segment to expand. McLaren's newly-opened showrooms in the city and the region around it prove it to be true (turning the Middle East into one of McLaren's top markets).
According to Andreas Bareis, Managing Director Middle East, Africa & Latin America for McLaren Automotive, said: "McLaren has been going from strength-to-strength in the Middle East. We opened a new McLaren showroom in Dubai earlier this year; we opened in Beirut recently. Therefore, it makes sense for us to be present at the biggest motor show in the region. Our clients still enjoy visiting the motor show to see what's new and the public also enjoy getting a closer look at our supercars." Bareis also promised that McLaren's stand has plenty to offer to those who swing by during the extravagant show (570S Spider will be presented), including two more surprises that are yet to be revealed.
Apart from McLaren, another two luxury car manufacturer has reserved their spots for the 2017 DIMS – Ferrari and Maserati.
Another, one-of-a-kind vehicle will bath in the stage lights – ICONA Vulcano Titanium. Creation of the Italian automaker ICONA, Vulcano Titanium is world's first titanium supercar. Inspired by the world's fastest aeroplane, the Blackbird SR-71, this Italian beauty could become a prized possession of anyone, eager enough to spend USD2.9 million for her.
Teresio G. Gaudio, Chairman and CEO of ICONA, said: "The Dubai International Motor Show is an excellent opportunity to showcase our unique Vulcano Titanium supercar, the first car in the world handmade in titanium with more than 10,000 hours of manual hammer forming. We think that the style of this unique masterpiece will capture the discerning taste of a selected public. The Vulcano Titanium is an example of the craftsmanship of ICONA blended with design and technology; we are also ready to discuss personalised, unique one-offs with keen car collectors."
Rimac Concept One (an electric supercar), Prato and UAE-made Shaali N360 will also be put on display for the public.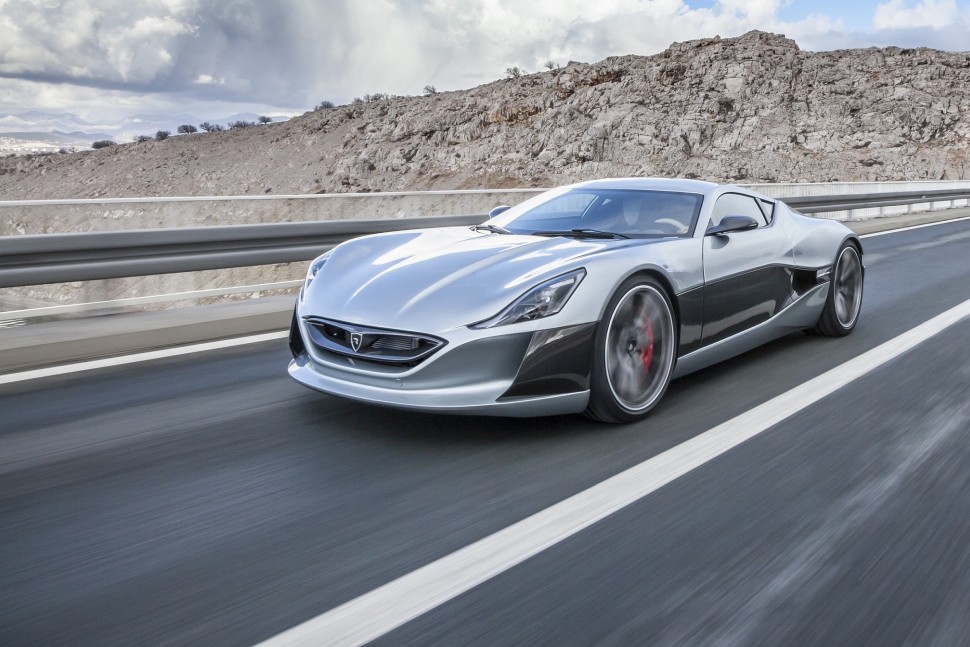 The 2017 Dubai International Motor Show is open from 6pm to 10pm on Tuesday, 14 November; 11am to 10pm on 15 November; 11am to 11pm on 16 November and 17 November; and from 11am to 10pm on 18 November.
Tickets for the 2017 Dubai International Motor Show are now available online starting from AED 50, a 25 per cent saving. On-site tickets start from AED 65 for single-day entry or AED 100 for a two-day ticket, with children under 12 entering free. Children under the age of 16 must be accompanied by an adult.
Author: Diyana Ilieva