10 February 2020
The fourth generation of the flagship model teased with first images before its official world debut at this year's Geneva International Motor Show.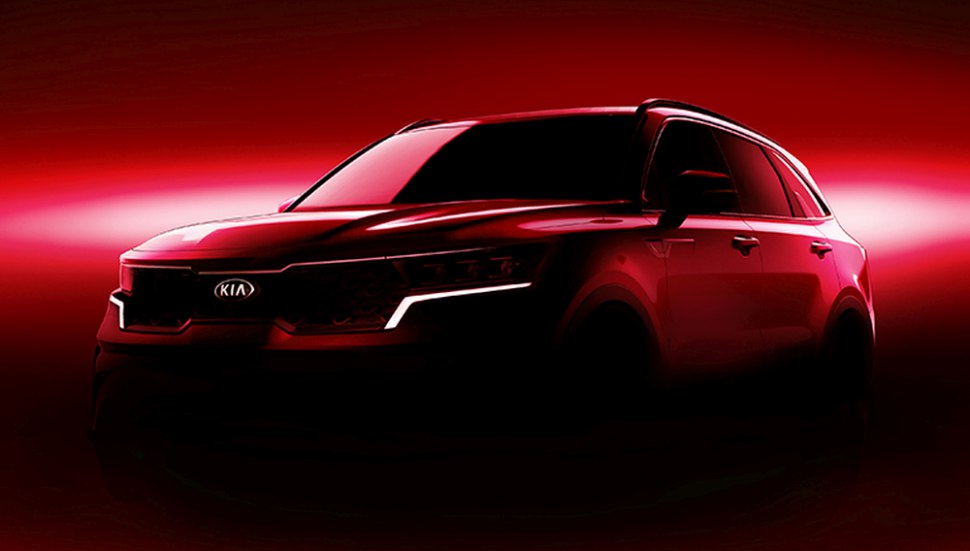 © KIA MOTORS CORPORATION
The all-new Sorento amazes with new stunning design and more aggressive look. More chiselled appearance and adventurous styling are seen on some spy-shot photographies of the new model. There is a change in the front grille design - it is now extended and prolonged to the edges of headlights. Going to the back a sharp sculpting line along the doors grabs the sight. At the rear, the fourth-gen Sorento features two large vertical lights at each side, which provides the vehicle with distinctive styling, recognizable even in the dark. The reworked SUV line-up of Kia Motors Corporation will offer an all-new platform. The first model based on it will be the Sorento 2021. The latest model will feature space which can compete with some larger vehicles, combined with greater practicality. For the first time in Sorento line-up history, the car will adopt hybrid powerplants. Apart from the traditional gasoline and diesel engines, the manufacturer promised a hybrid and plug-in hybrid choices.

© KIA MOTORS CORPORATION
A wide range of innovative technologies like Advanced Driver Assistance System, excellent connectivity pack and modern infotainment features will be the main advantages of the fourth-gen Kia Sorento on its way to the leading places in the global SUV market.
More than three million Sorento models have been sold worldwide since it was launched in 2002. That makes the famous model one of Kia Motors Corporation's best sellers. The key specs and more features of the 2021 Kia Sorento will be revealed officially on March 3, 2020, during Geneva International Motor Show.
Author: Danny Stoyanova