01 April 2020
Concept vehicles have always played an important role in the automotive industry by serving as a display of the brand's technological developments and as a tool for testing the market in the light of a forthcoming launch of a new model.
Apart from showcasing mesmerizing outlines, the majority of the nowadays conceptual automobiles also serve as a glimpse towards the nearer future. that's why in the following paragraphs, our attention will be focused on six of the most amazing concepts that have stunned both media and audience in the recently held automotive show events.
Mercedes-Benz Vision EQC
TThe first vehicle that deserves our attention is a Mercedes, but not as anyone would have imagined it. The oddly looking vehicle showcases the German automotive manufacturer's vision about future cars. Ecological, with a sophisticated silhouette and exquisite interior, the electric Mercedes is perfection on many levels.
What's intriguing about the exterior is that it displays fluidity of the lines, thus visually elongating the EQC's proportions. The two-tone paint scheme that complements the futuristic look of the concept is being divided by a massive illuminated in the blue front panel.
Under the bonnet, Mercedes-Benz EQC is equipped with electric motors, mounted on both front and rear axles. Besides, there is a battery pack, hidden underneath the cabin's floor. Thanks to this combination, EQC harness the power of 350 kW, has an autonomous range of up to 750 km (according to the manufacturer) and can accelerate from 0 to 100 km/h in about 4.5 seconds.
What's also important is that when depleted, the battery will need approximately 20 minutes to restore 80% of its capacity. The futuristic design is carried out in the cabin's interior, too.
Alfa Romeo Tonale
Next on our list is Alfa Romeo Tonale. Build with the typical for the Italians finesse and freshness, Tonale is one of those concept cars which we truly hope to see roaming the roads any time soon.
The electric Tonale SUV displays incredible proportions, underlined by impressive front fascia and unique headlights shapes. The latter adds a bit of masculinity to the otherwise dynamic structure.
The inspiration behind Tonale's look comes from the emotions, evoked during the direct contact between matter and human and the emotions that arise afterward. In terms of technical specifications, the beautiful Italian concept comes equipped with both ICE and an electric motor.
It steps on huge, 21-inch wheels, which not only attribute to its agility but also enhance its sportiness. The spacious cabin is a combination of premium materials and the latest modern technologies.
According to the rumors, Alfa Romeo plans to put Tonale in serial production.
Tesla Cybertruck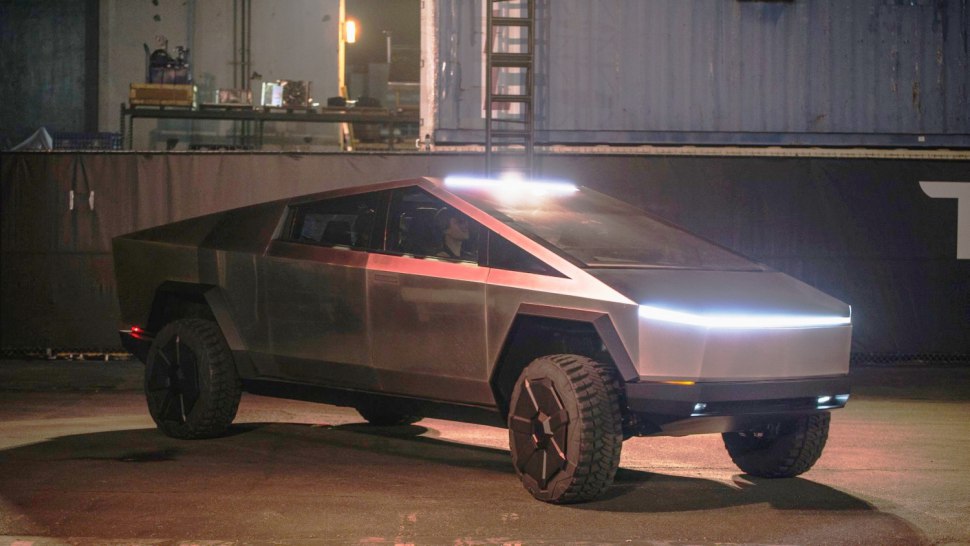 Credits: u/Kruzatmodified by Periwinklewrinkles / CC BY-SA (https://creativecommons.org/licenses/by-sa/4.0)
Every time Tesla launches a new project it turns to a sensation. The same is valid for the company's latest vehicle creation – Cybertruck. The unusual-looking automobile resembles a lot the type of machines one would expect to encounter in a space SyFy movie.
Perhaps it all comes from the unconventional design of the Cybertruck which incorporates a lot of sharp angles, wide panels, reinforced chassis, and bulletproof windows. Just like its other models, Tesla plans to offer the machine with three different configuration options to choose from. The first one combines a rear-wheel-drive with a single electric motor. The second one upgrades the package, offering two electric motors and an all-wheel-drive. The third option includes three electric motors and an all-wheel-drive system.
The interior, which some find plain, is a mirror image of the design language, applied to the exterior – simple and clean.
Despite that, the Cybertruck looks too unearthly to become a real car.
However, recently, Elon Musk stated that despite everyone's expectations, Cybertruck has managed to acquire a long list of prospective owners who have already paid a deposit.
Lightyear One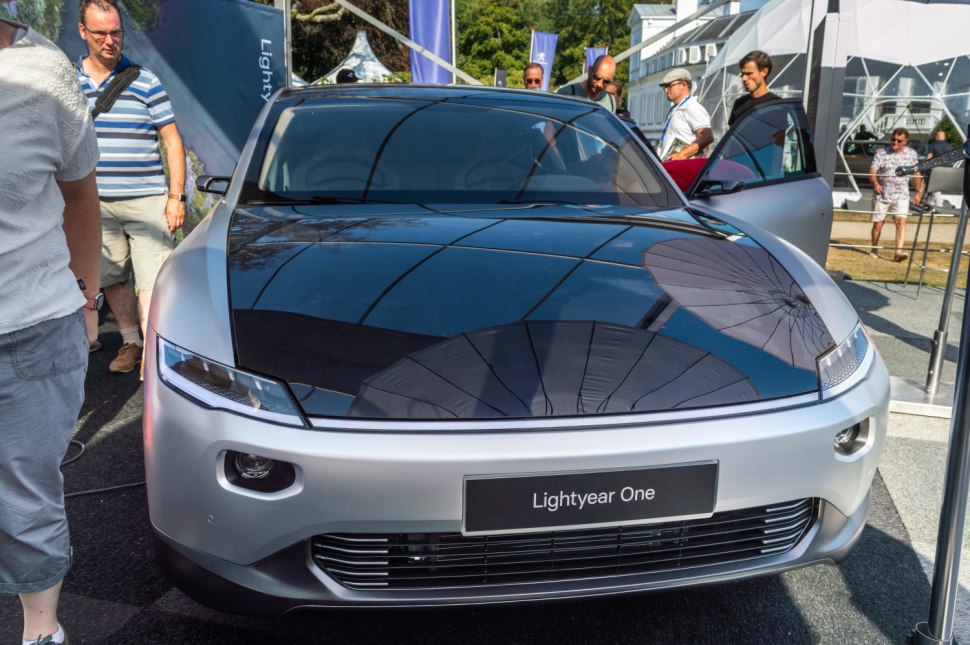 Credits: Tristan Surtel / CC BY-SA (https://creativecommons.org/licenses/by-sa/4.0)
If the lastest Tesla creation looks crazy, the next one raises the bar even further. Named Lightyear One, the concept also looks like it's been taken out of a movie. what's special about it is that instead of the conventional roof, it has a solar panel that serves as an energy generator. The panel also plays a major role in the car's aerodynamics. Thanks to the sleek and overflowing lines of its silhouette, Lightyear One concept looks bigger than it is.
In terms of the applied design philosophy, it could be described in just one word – minimalism.
Though there still isn't a fixed release date for its production variant, 2021 could be the year in which Lightyear One will enter dealerships.
Hyundai 45 EV

Credits: Alexander Migl / CC BY-SA (https://creativecommons.org/licenses/by-sa/4.0)
Hyundai has always been one of those names in the automotive industry, famous for its constant development in terms of technological know-how and aesthetics. That's why when the company presented 45 EV concept, the positive reaction from the public came as no surprise.
When creating the 45 EV, Hyundai's team has used as an inspiration for various design and construction details applied previously in an already established model from 1974.
In addition to them, Hyundai has also incorporated a few important novelties that help shape the futuristic appearance of the concept.
Using only electricity, the autonomous Hyundai offers clean and a bit sharp-edged exterior, unique wheels design, and minimalistic front headlights. The comfortable and spacious cabin also displays simplicity, combined with a stack of the latest digital technology.
DS X E-tense

Credits: Matti Blume / CC BY-SA (https://creativecommons.org/licenses/by-sa/4.0)
Another stunning concept that has managed to captivate the hearts and minds of the audience and media from all around the globe is DS Automobiles' X E-tense. Through it, the French car brand explores the approaching future where cars will not only be smart but also staggering.
In its core, X E-tense is a smart combination between bold asymmetric lines and electric drivetrain. It possesses an ultra-light and strong carbon fiber body which benefits its incredible agility and speed.
With an all-wheel-drive system and 1,360 hp under its front bonnet, DS X E-tense can of one of a kind driving experience to anyone who dares to sit behind its wheel. A see-through floor, bubble-like front windscreen, and unique door shapes as a falcon-wing are part of the incredible visual representation of X E-tense.
Author: D. Ilieva