17 February 2020

© Pagani Automobili
The exotic Italian car maker Pagani starts 2020 with a surprise debut of a brand-new addition–Huayra Imola. Named after the track Pagani uses to test its supercars, the stylish automobile displays incredible aerodynamic silhouette and impeccable road performance.
Described by its creators as the ultimate hypercar, Pagani Imola possesses all the characteristics, needed for achieving unprecedented results on the racetrack. That's a direct result of the company's years of technological development and over 25,000 km of real-time track testing at the highest speed.

© Pagani Automobili
Imola's aerodynamic track package is the same used in the previous versions of the Huayra. What's special about it is that each of the car's winglets can adjust its position following the driving situation and the vehicle's aerodynamics. Thanks to the winglets, Imola is capable to finish its track time laps in lesser than the expected time.
Besides, the exotic Italian supercar gets a revised geometry suspension which enables the transfer of the engine-generated power and torque to the ground surface and thus minimizing dive and sway effects during braking.
The new Pagani is not only sleek but lightweight. This is achieved thanks to the combination of a special paint technique applied to the exterior of the hypercar and the ultra-light and durable body materials. Imola's lightweight is also attributed to the three special created wheels, made of aluminum, titanium, and chrome-moly.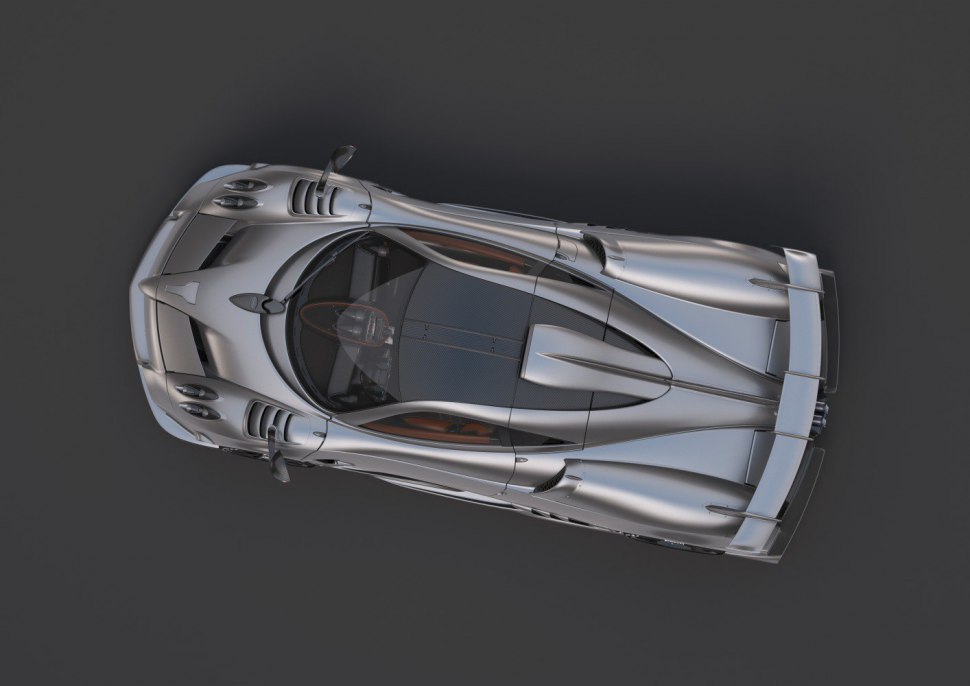 © Pagani Automobili
Under the pronounced front hood lies hidden a powerful 6.0 L V12 Mercedes-made engine, capable to generate 827 hp. It is paired with a refined 7-speed automatic Xtrac transmission. Carbon-ceramic Brembo brakes and electro-mechanical differential complete the car's sports equipment.
In terms of its dimension, Pagani Imola sports enviable size parameters: length of 4,853 mm, a width of 2,035 mm, a height of 1,269 mm and 2,795 mm of wheelbase.
One important detail about Pagani Imola is the fact that it was produced in just 5 units with every single one of them already being sold out for approximately €5,000,000.