01 April 2019

© Daimler AG
The stylish flagman sports an enhanced 2.0-litre four-cylinder turbo engine with 225 kW (306 hp). In addition to the powerplant, Mercedes added an AMG SPEEDSHIFT DCT 7G dual-clutch transmission and an AMG suspension, and the variable AMG Performance 4MATIC all-wheel drive.

© Daimler AG
The new AMG A 35 can boast with its re-designed and re-enhanced transmission, chassis, and suspension. Mercedes has reinforced AMG's A 35 brakes and bodywork to make the car more durable and reliable despite the terrain conditions. One completely new driving mode "Slippery" has found its way in the A 35. Its purpose is to stabilize the vehicle's behavior and performance on slippery terrain.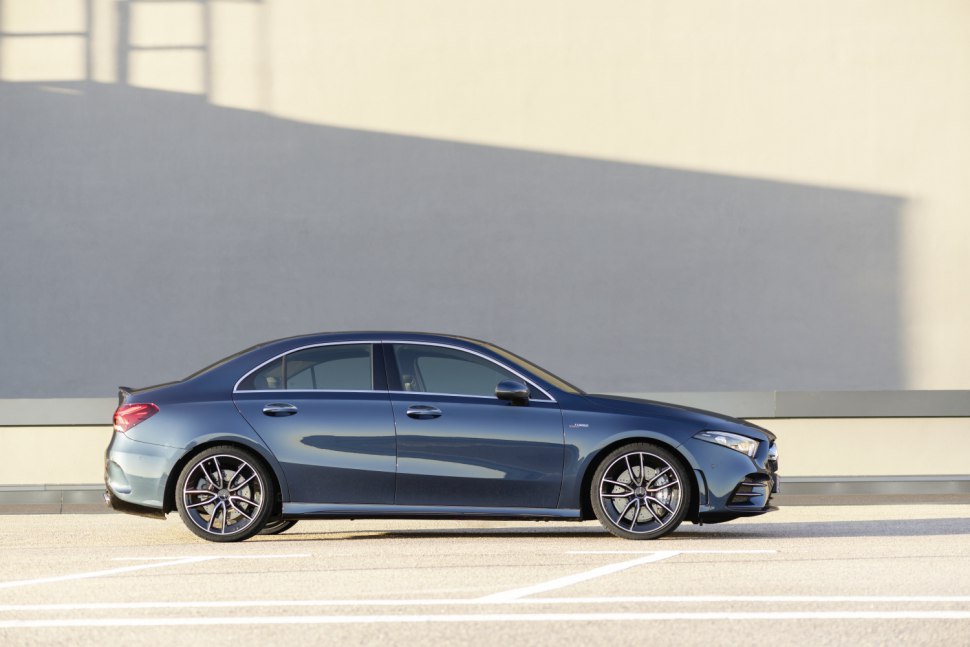 © Daimler AG
A significant "upgrade" of the new AMG A 35 (compared with its 2018 predecessor) are the sporty aerodynamic kit and rims, and few sporty dynamic tweaks in the interior - new steering wheel and seats. Those who seek more track-like performance can opt for the AMG Track Pace system, which keeps an eye on the vehicle's performance parameters while on the race track.
Author: Di Ilieva