24 April 2019
Established about 100 years ago, Hispano Suiza is best known for its pre-World War II luxury cars and aviation engines. The legendary brand went asleep for many decades until its rejuvenation in 2010. Then they presented Grand Turismo Coupe at Geneva International Motor Show. The car was a real success, combining impressive design and new technologies.

Credits: Hispano Suiza
After nearly 10 years of absence, now Hispano Suiza introduces its new masterpiece - Maguari HS1 GTC. It implements the brand's philosophy - Luxury, Comfort, Endurance. Inspired by it, the manufacturer builds an exclusive, luxurious, cozy and sporty looking hypercar. The name of the impressive vehicle comes from Hispano Suiza's mascot - the Maguari stork. The figure of the special bird appears on the front bumper of the one-of-a-kind car - as a symbol of renewal, rebirth, creation and a hope for a better days.

Credits: Hispano Suiza
Maguari HS1 GTC has an impressive powertrain and performance. Using a 5,2 liter V10 twin-turbo engine, the vehicle proudly sports a power of 1085 hp and torque of 1050 Nm. The hypercar accelerates from 0 to 100 kmph in just 2,8 sec, and has top speed of 380 kmph (electronically limited). Maguari HS1 GTC features 7-speed automatic sequential transmission. The dimensions of the luxurious supercar are impressive:
Length - 5,1 m
Width - 2,1 m
Height - 1,25 m
Weight - 1780 kg
The sophisticated exterior is enhanced by 22-inch alloy wheels at the front and 23-inch at the rear.

Credits: Hispano Suiza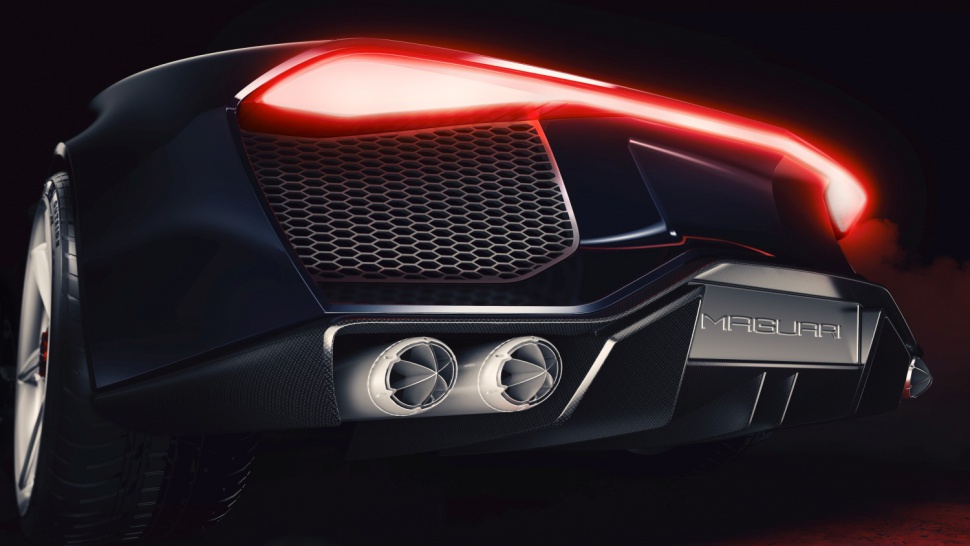 Credits: Hispano Suiza
Hispano Suiza plans to produce a total of 300 units of the model in 6 year period - 50 per year. The first 10 cars will offer extra features - handmade driver's gloves, shoes, luggagebags and a handbag, matching the unique hypercar.
- Hispano Suiza Maguari HS1 GTC specifications
Author: Danny Stoyanova