19 October 2020
Acura's best-selling vehicle got its most ambitious redesign ever and is finally out for the public to see. What they strove to deliver with the new fourth-generation Acura MDX Prototype is, according to Acura, something emotional, premium, technologically sophisticated, and most of all performance-focused. It's to arrive early next year, with an MDX Type S to follow in the summer of 2021. Let's see what they did to America's all-time best-selling three-row luxury SUV.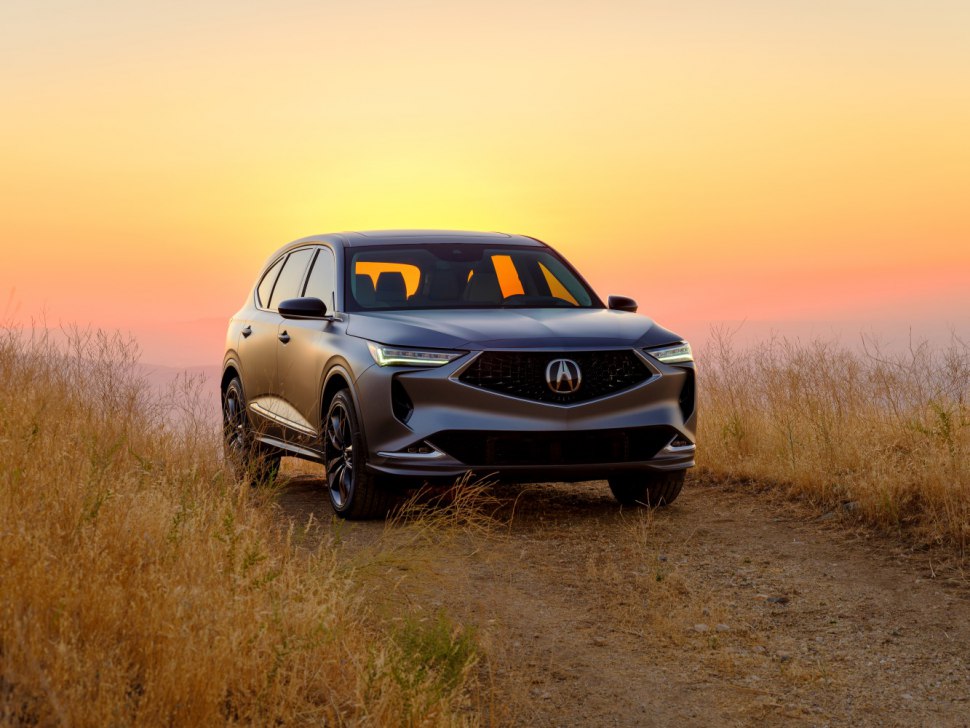 Honda Motor Co., Inc.
Exterior
Taking a look into the exterior design, what we notice are the wide three-dimensional Diamond Pentagon grille, four-element JewelEye® LED headlights, with Chicane™ LED daytime running lights below, inspired by the Acura ARX-05 race car, and fog light housings under the side vents that emphasize the new MDX's wider track.
Thanks to the 21-inch wheels being pushed to the corners, the wheelbase is now approximately 3-inch longer, resulting in more pleasant rides, more seating space, and a larger and more flexible cargo hold.

Honda Motor Co., Inc.
Interior
We could definitely tell that Acura aimed to add more luxury to this SUV by the cabin design, where high-quality materials and details were used. Open-pore wood with infused metallic flake, polished aluminum, soft Milano leather, French stitched detailing, a wide panoramic moonroof, and Acura's Iconic Drive™ LED, that illuminates the entire cabin, are among the elements that create a stronger feeling of sophistication. The new sport seats also feature high-contrast stitching and piping, 16-way power adjustment and integrated massage functionality to add extra comfort to the ride.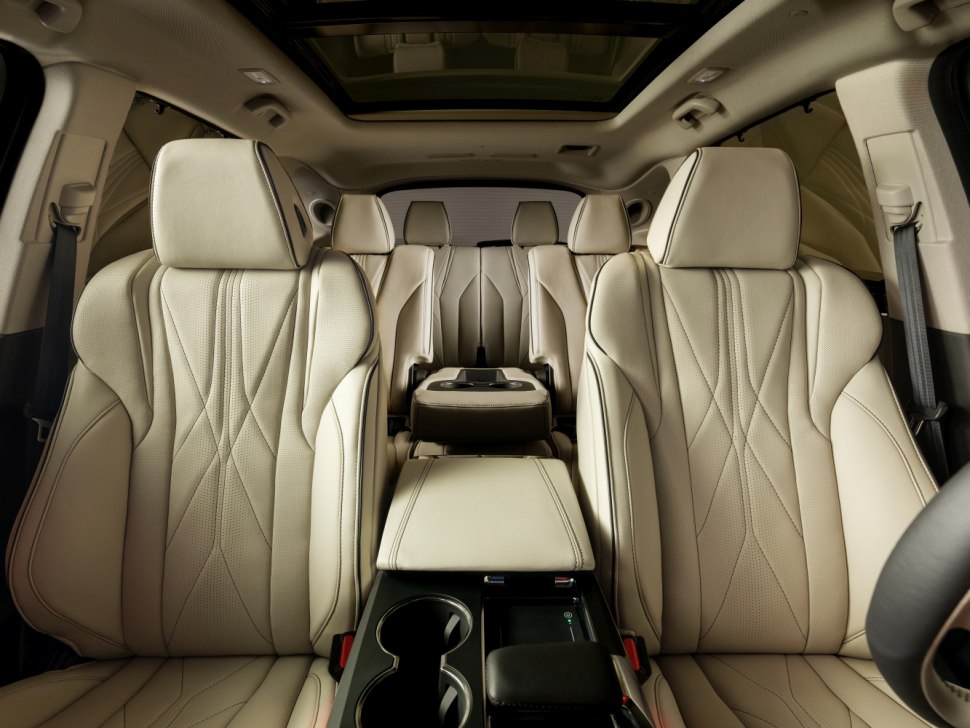 Honda Motor Co., Inc.
Technology
A great improvement in technology is also noticeable in the new MDX Prototype. It features the debut of Acura's all-digital Precision Cockpit™, with a customizable 12.3-inch digital instrument cluster, which replaces the previously physical gauges. The full HD center display that controls the infotainment system has been enlarged to 12.3 inches and a new CPU has been used to allow better performance.
ELS premium audio system is again present, now perfected to deliver even better audio quality than before, or as Acura describes it – it is the most advanced and powerful audio system ever offered in an Acura vehicle. This is achieved through more than 1000 watts of power, 25 speakers, 6 of which are in the ceiling, and 6 woofers, 2 of which are located in the front console in order to create perfect sound balance.
The latest and improved safety and driver-assistant technologies better ensure the driver's and passengers' protection.
Performance
Now let's take a look at what the new Acura MDX Prototype is mostly about – performance. The standard powertrain will be Acura's 3.5-liter V6, connected to a 10-speed automatic transmission, said to deliver about 290hp. The MDX Type S, however, will be powered by a Type S-exclusive 3.0-liter turbocharged V6, estimated to produce 355 hp, which makes it the most powerful engine ever offered in an Acura SUV.
Performance is further enhanced by an all-new light truck platform, ultra-rigid new body, aimed to support and protect, as well as, MDX's first-ever double wishbone front suspension and Acura's available fourth-generation Super Handling All-Wheel Drive for improved handling and more comfortable rides. And in can all be adjusted and customized to one's preference through the Intelligent Dynamics System. Drivers can either choose from preset modes or personalize an individual one of their own.
The fourth-generation MDX will be fully designed, developed and produced in North America - at the company's auto plant in East Liberty, Ohio, engine plant in Anna, Ohio, and transmission plant in Tallapoosa, Georgia.