01 October 2020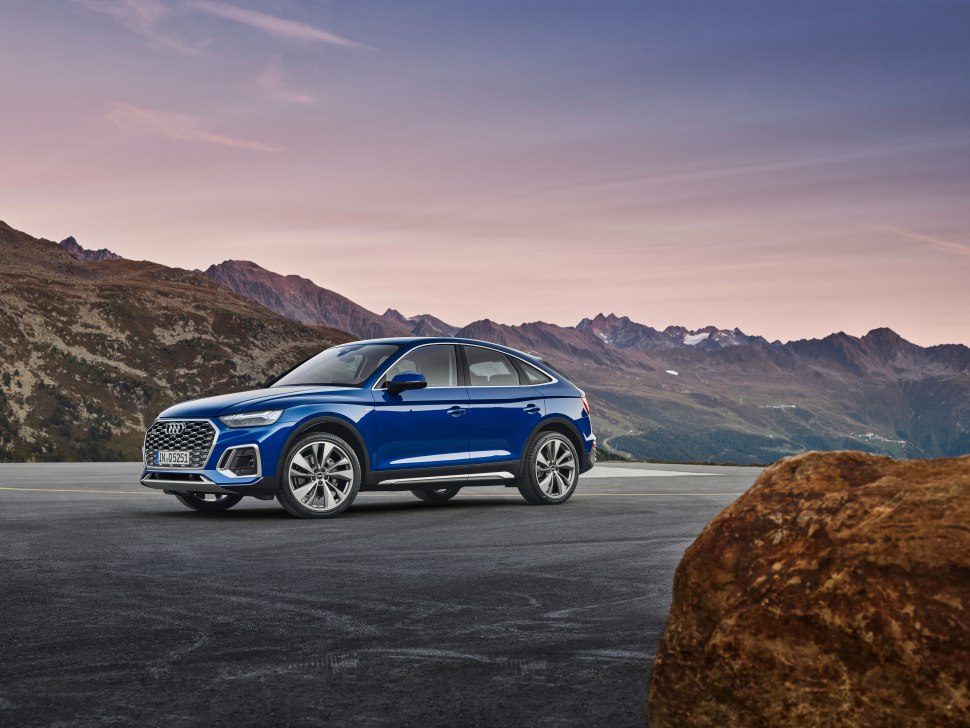 Credits: Audi AG
The brand new Audi Q5 Sportback is to come in the in first half of 2021.
But what's new about it?
The front looks quite similar to the standard Q5, still, the back has been redesigned. What first stands out is the slightly different roof line, which gives the vehicle a much more elegant look. Dimensions are almost identical, with one exception - it's 7 millimeters longer. The luggage compartment, however, is 40 liters smaller than its regular counterpart's, with a capacity of 510 liters, which goes up to 1 480 liters when the rear seats are folded down.
To suite everyone's taste it will be offered in 12 different paint colors and a number of wheel designs.
A nice touch that the Q5 Sportback has are the rear lights with digital OLED technology, with three different rear light signatures being offered when ordered. In addition, it provides an interesting safety feature – when another vehicle comes within two meters from its rear bumper, the rear lights flash as a warning.
An adaptive air suspension will offer more ground clearance and an easier and more pleasant driving experience.
The Q5 Sportback will initially come with two 204hp each 2.0-liter four-cylinder engines – a TDI and a TFSI, both equipped with a seven-speed box. Others will follow, including an SQ5 Sportback equipped with 347hp twin-turbo V6 TDI and an eight-speed box and plug-in hybrid TFSIe variants later on.
Interior elements are identical to the standard Q5, with the 10.1-inch touchscreen paired with Audi's latest MMI infotainment system, the Audi Virtual Cockpit with its panoramic 12.3-inch display, and all the usual accompanying safety and driver assist systems.