24 April 2019
After the release of the first sketches of Project 003 last September, now Aston Martin give us a glimpse of the taillights.
One of the few announced details is that 003 will be mid-engine hypercar with a gasoline-hybrid, turbocharged aggregate. It is likely to have a sporty, masculine design, with some luggage space provided. Project 003 will implement some of Valkyrie's features:
lightweight construction
active aerodynamics
active suspension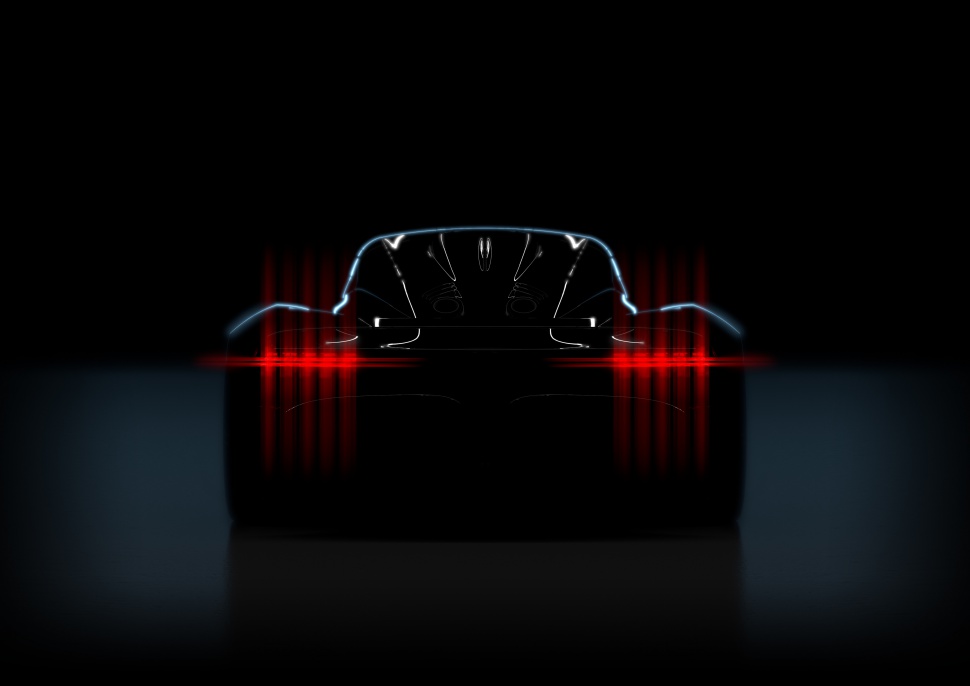 © Aston Martin
Aston Martin confirms that the first units of the unnamed model will reach their customers in late 2021. The hypercar is still known with its working title "Project 003", but according to an unofficial sources it probably will be named Valhalla. It is not sure if Aston Martin is going to reveal the new hypercar at the upcoming Geneva Motor Show.
- Aston Martin models specifications
Author: Danny Stoyanova